THE TRUSTED TEAM IN RESIDENTIAL RENOVATION AND CONSTRUCTION
in Home Maintenance Business
Home remodeling, a kitchen remodel, bathroom remodel, custom home build, or any construction services is a once-in-a-lifetime decision for most of us. GEI Renovation Group has been known for quality services, exceptional efficiency, and the highest level of professionalism. No matter what service you're looking for, we guarantee to not only meet but exceed your expectations and ensure your full satisfaction. Our company is driven by outstanding support and service to our clients. We know that when it comes to home remodeling, you cannot settle for less. Our team is up for every job, managing projects with the skill and experience our clients have come to expect. Please get in touch to learn more about our team, our company, or for details about the services we provide.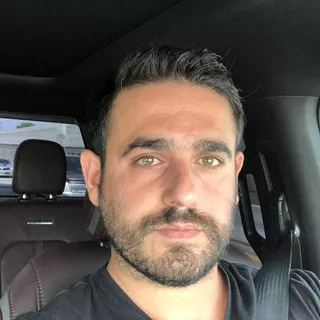 From exhaust fan assessment to reviewing attic space and cleaning refrigerator coils to give you a safe life.
If you are in emergency situation, please do not worry. We provide 24/7 service. Whenever you call, we service you.
We do more than a renovation service- we check for glitches that need attention to keep you safe and save your money.
Our kitchen was outdated so my wife and I decided to do a kitchen remodel. Her friend recommended GEI renovation group so we called them and scheduled an appointment. The estimated price for the remodel was within our budget and we felt confident we would be in good hands. We had no issues during the project, all the workers were professional and cleaned the workplace every day. The kitchen renovation was finished in less than 2 weeks and we are very happy with the final result.
We had them perform a major kitchen remodel. They were professional and paid attention to every detail. Honest about everything. The quality of work was great. It was easy to communicate with them about any matters needed. I think some time management training would go a long way to help make this business even better. Overall would call again if needed but would allow more flexibility in our scheduling. Thanks a lot GEI Renovation Group.
Building a new kitchen or replacing and old one is not something you do every day yet there are so many suppliers that forget that your kitchen is special to you. GEI Renovation Group and team delivered on a tight timeline with exceptional quality service. Don't kid yourself that there are never problems and we were so glad to have. GEI Renovation Group team overseeing the project to make sure everything went smoothly and finished to our satisfaction. We're glad we found GEI Renovation Group and recommend them to anyone looking for a new Kitchen.
We chose GEI Renovation Group for remodeling of our kitchen and master bathroom. We were very pleased with the professional attitude that their crew showed with their work and toward us during the time they were in our home. They explained what they were doing. The follow ups have been timely. I would highly recommend them for any remodeling need. Good Job.
No job is too big or too small
We has been known for quality services, exceptional efficiency, and the highest level of professionalism